The hotel's hot springs are named "Komoso-yu" after the fact that in old days, Komuso, wandering Zen priests, used to soak in the hot springs to cure their illness. It's familiar as noted hot springs for its miracle-working effect. Please enjoy excellent hot springs of Ibusuki as much as you like.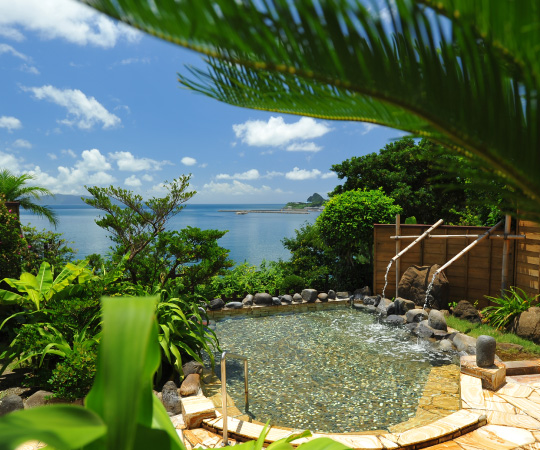 Business Hours: For from 5:00 to 9:00 and from 15:00 to 24:00
Capacity: 30 people
Quality: Chloride spring
Benefits: Relief you from Neuralgia / muscle pain / arthralgia / frozen shoulder / sports paralysis / stiff joints / bruises / sprains / chronic gastrointestinal disorders / hemorrhoids / oversensitivity to cold / convalescence from illness / convalescence from fatigue, health improvement / cuts / burns / chronic skin diseases / children weak constitution / chronic feminine problems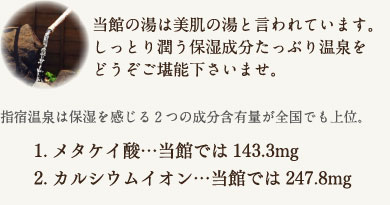 Metasilicic acid has an effect to help to generate the collagen, making skin fresh and young. Then, by joining the calcium ion which has an effect to make skin smooth, they promote the cornification of the epidemic cell and fix of the ceramide (lipid between cells) of the skin.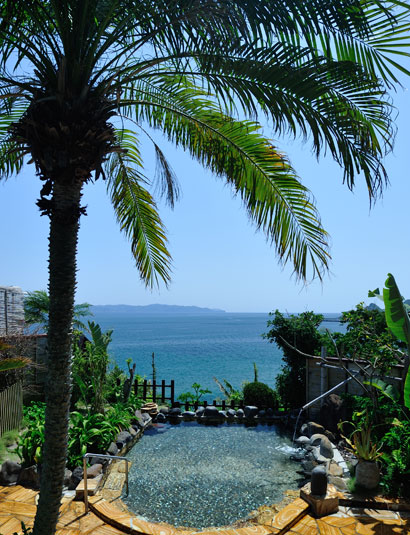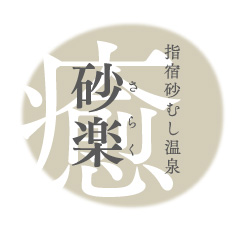 Speaking of Ibusuki,…after all we think of "sand steam hot springs" We don't have a sand steam bath in our hotel, but offer free transportation service to the famous sand steam hot springs place, "Saraku". The shuttle bus is available from 16:00 to 18: 30. Don't hesitate to use it. (except the holidays of Saraku)