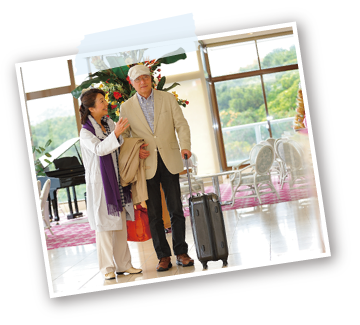 Honeymoon of memory
Mom makes a cell-phone.
If "school is over dragon, today, parttimer takes a rest and comes straight back to house" and
"Suddenly ..."
"Daddy was promoted to board member! It will be great. We do celebration party together tonight. Of course we call older sister"
Mother Rumiko told the same thing to Masami of daughter with cell-phone.
"Huh, we became daddy, board member. Great"
 We faced each other with Rumiko and got married while we were transferred from Nagoya to Fukuoka to find a job in big company, and to write Sapporo Branch. In the next year, eldest daughter Masami was born and we were not blessed with children for a long time afterwards, but were given at last long-cherished eldest son Ryutaro in the tenth year.
 When Rumiko of wife cared about parents of Kenichi well and invited to transfer, we had you please with growth of grandchild. Mother died of myocardial infarction suddenly five years ago, and we left father in my home, and the parents lived together, too, but died by lung cancer in the year before last. If all two of them are valid, he/she is pleased with today's day how long.
 Rumiko showed arm mainly on shrimp which loved Kenichi and gratin of chicken, and dinner opened red wine which we got from work friend.
 It "is early that time passes. It is marriage 30 years this year"
 "Mom married daddy at marriage meeting"
 Though "it is not thought that I marry person not to know at marriage meeting"
 Because "there is matchmaker in the days of mom with daddy, and these two people are called ..., we get married. It is that there are many couples who this one is objective, and say well unexpectedly"
 "nee daddy. Taking a rest may have for promotion celebration. We will go to Kagoshima that we went by honeymoon"
 So. We never go to Kagoshima from that. Will we go for swing for 30 years?"
 "Have a nice day daddy and mom! Surely we can meet daddy and mom of the newly-married couple era"
 "We have not traveled only in two people until now"
 "That's right, it is same, we child is always parent and child four trip, too. Without water without in your way insect entering this time"
 With "honeymoon of those days wife puts on hat the master traveling bag. We became stiff somehow each other"
 "There were really such times. Let's enter sand steam bath of Ibusuki Onsen"