Discerning taste
We taste season and taste land
We look forward to what kind of cooking you can come across
We selected liquor as shochu
While talking; is eating a food with great relish to local dishes
Smile of all is the best fortune for me
Banquet dishes black gem
KUROSHUGYOKU

You can choose one from three choice plans in addition to basic menu.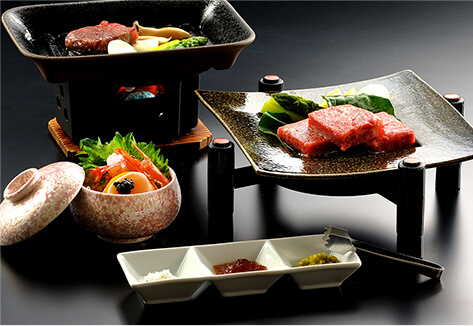 Black cattle plan
◆Satsuma Japanese black beef steak
◆Playing at bouncing a handball structure of *hime
(scallop, live Japanese tiger prawn, Satsuma black caviar)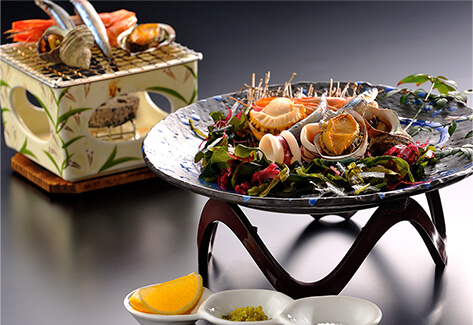 Kuroshio Current plan
◆Charcoal grilled Kuroshio Current sea foods
(blue sprat whole dried Sazae, tilefish, prawns, ear shell)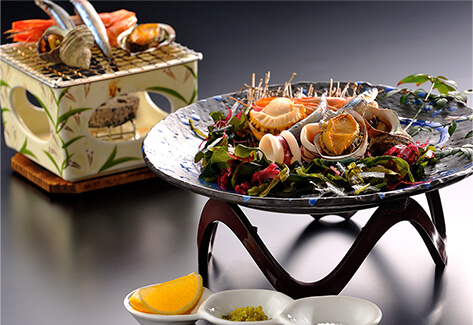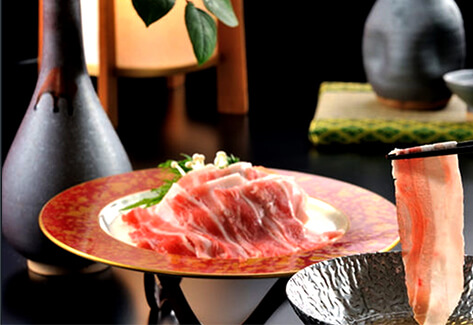 Black pork plan
◆One of the position of the stars in Chinese horoscope black pork shabu-shabu
Breakfast buffet
Look around the sea in breakfast venue, sunlight of southern country including flowers, trees
You can enjoy environment that you took
We hope that you will have the meal made of selected local ingredients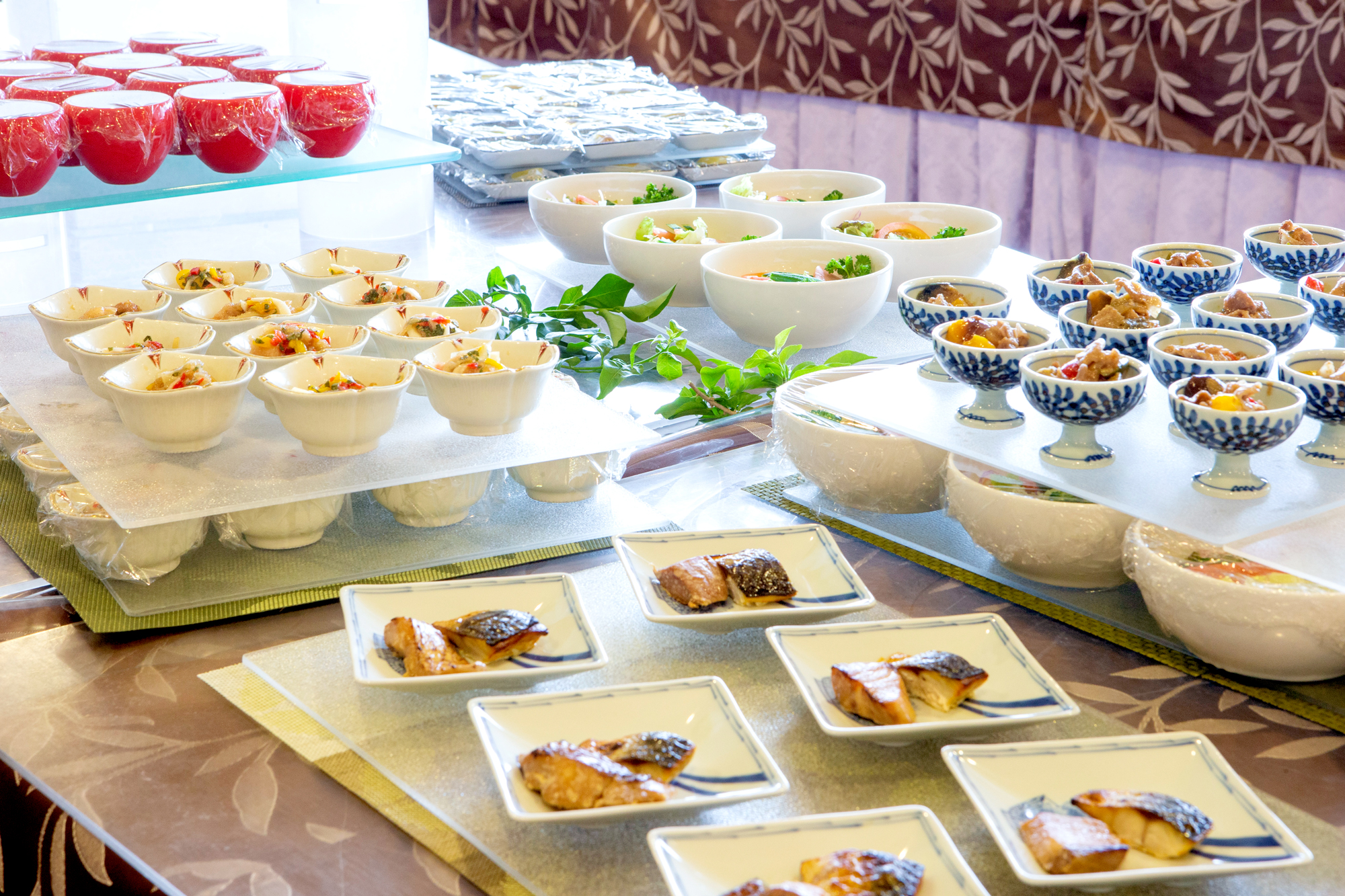 Comment dishes
In addition to a normal staying plan, you can add options with additional charge. Ask for details.
We accept various banquets.
We heard according to various banquets, weddings, budget, the number of people.
Please feel free to contact.