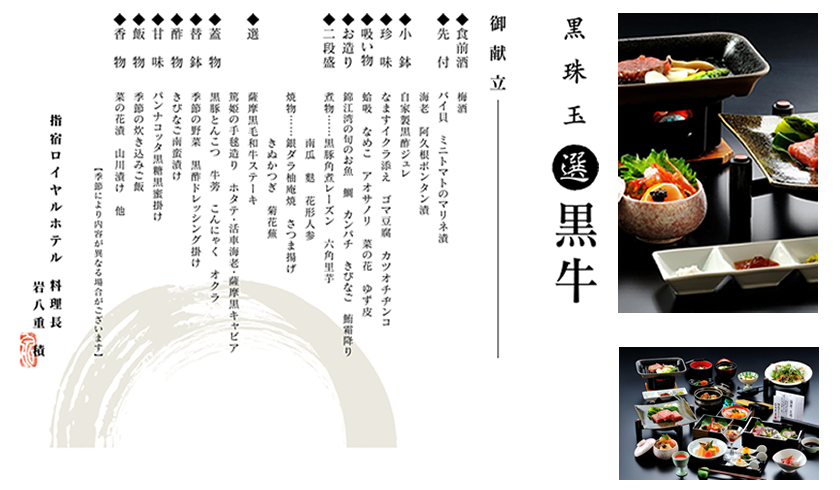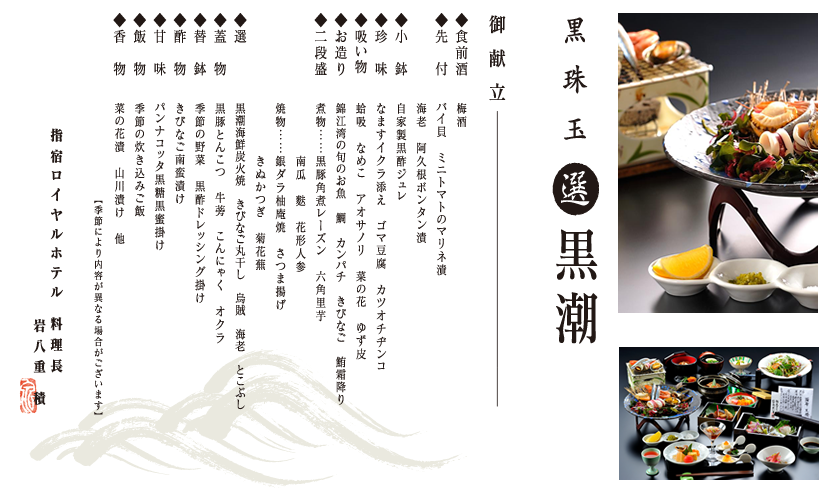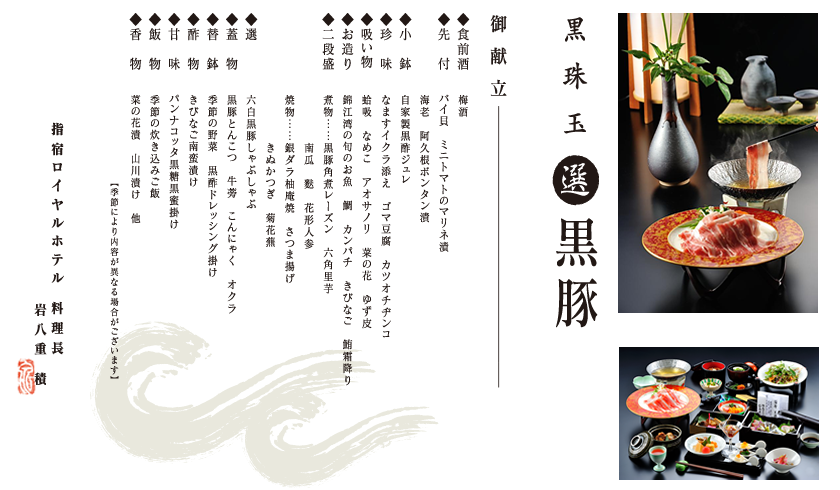 In addition to a normal staying plan, you can add options with additional charge. Ask for details.
Photograph is three portions 3,000 yen. It is vinegared bean paste only in Kagoshima in fresh blue sprat produced in Gulf of Kagoshima (Kinko Bay) ♪ Market declines on absent day (Sundays and holidays) to offer fresh blue sprat. Thank you for your understanding.
Have marbled Satsuma Japanese black beef! Please thoroughly enjoy the taste of black beef melting away softly.
Try Kagoshima Roppaku Black Pork in shabu-shabu! Please enjoy the real black pork with sweetness in shabu-shabu.
Hand-rolled sushi is very popular! This is for kids full of food they love.
A helping of various kinds of fruits of the season. For a birthday, a memorial day and various dining, it adds gorgeousness.
Let's splurge on celebration days! Please enjoy fresh sashimi of fish produced in Kinko bay in funamori luxuriously. We prepare it according to the number of group and the budget. Ask us for details.
There is a fishing ban period. Since we don't use frozen lobster, we serve it only at the open season. Please thoroughly enjoy it.
Breakfast is source of one-day spirit. Healthy menu using local vegetables is popular. We prepare for Japanese dishes and western dishes in buffet form. Would you like to add to room without meals plan?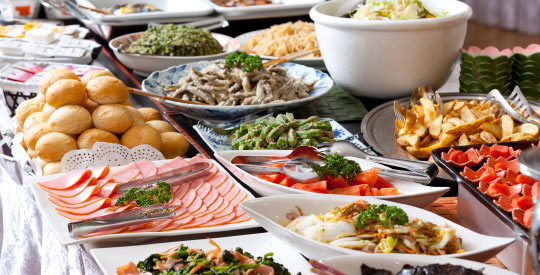 Restaurant of visitor of small number of people looks around the sea as meeting place of breakfast buffet, and please enjoy meal which you selected mainly on local ingredients which can enjoy environment that bathed in sunlight of southern country including flowers, trees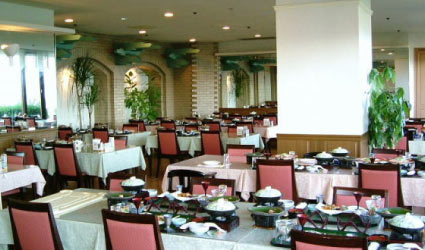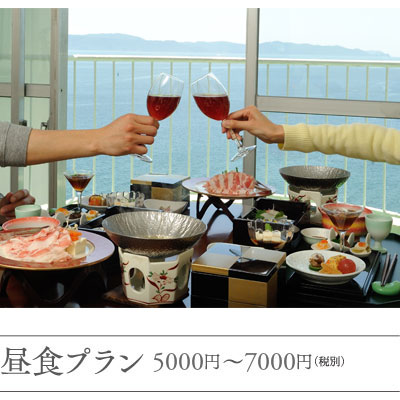 Why don't you drop in for soaking in hot springs and have lunch in the middle of the trip...
Please appreciate the season seeing the seascape and enjoy the view of Kinko Bay from outdoor bath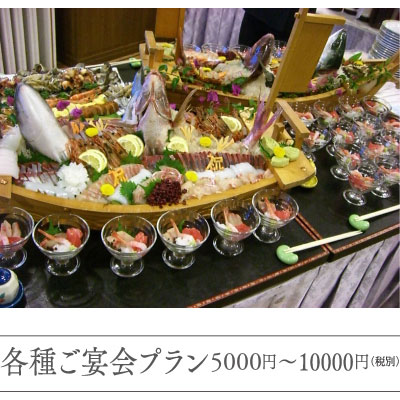 For year-end party, New year party, reception party, Farwell party, etc. with colleagues
In addition, we can support you for important stages of children, celebration of 60th, 70th, 80th, 90th and 100th birthdays, wedding reception, meeting, anniversary of deceased, etc.
Don't hesitate to ask us for consultation