Satsuma Porcelain Shop "Ginsyo-gama"

It is beginning that roast is curious, and late Yoshiro Arimura who is the founder of hotel opened kiln in 1970.
"Ceramic art department" of Ibusuki Royal Hotel includes store, factory in site, too. .
We produce Ginsyo-gama mainly on black Satsuma Porcelain coherent to life from the beginning of open kiln.

At the pottery "Ginsyo-gama" you can make Black Satsuma Porcelain manually with 1 kg of clay.
Black Satsuma Porcelain is traditional ceramics that represents Kagoshima along with White Satsuma Porcelain.
We hang blackish brown glaze boldly and, for delicate white Satsuma Porcelain with painting as white dough, finish
Masculine black Satsuma Porcelain. It has been used as daily life ceramics of Satsuma since old times.
Rate

Clay: 1 kg of 3,500 yen (tax-excluded)
※(postage not included)




Time / from 10:00 a.m. to 13:00 p.m.
※Production time approximately 60 minutes - around 90 minutes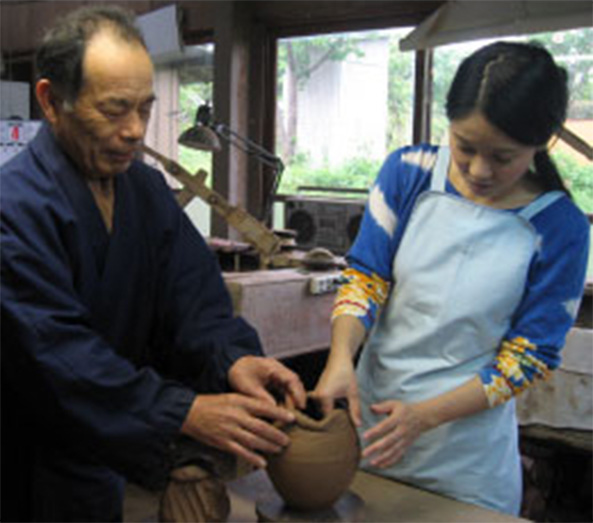 1.Production
The cause of instruction that craftsman is easy in pottery factory,
Please make forms of work (teacup, bowl) you like.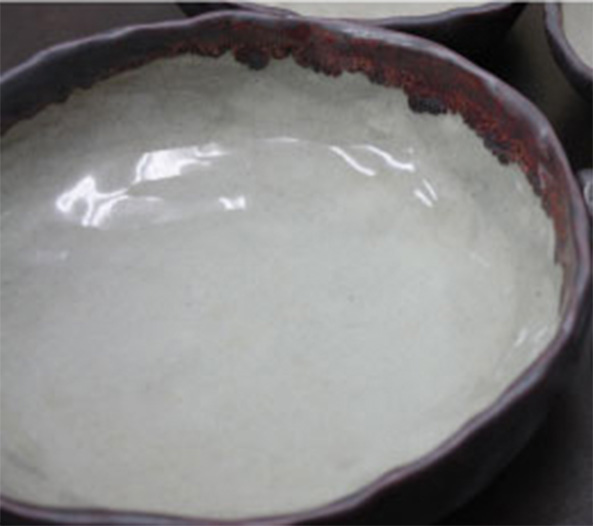 2.Finish
I take work in pottery,
Of "grilled → book for dry → unglazed → medicine" perform process.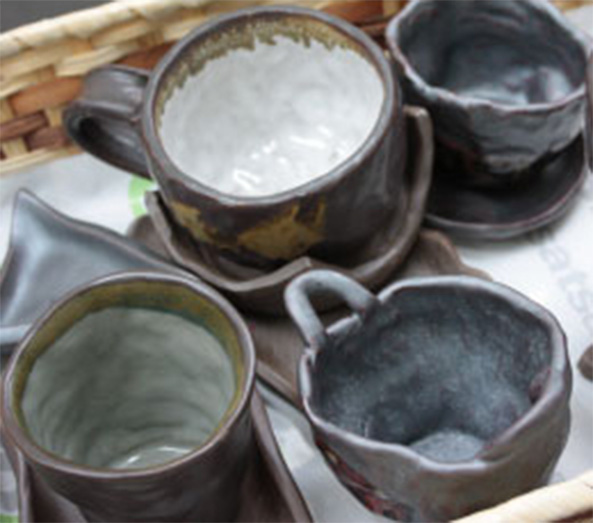 3.Sending of work
Finished work is about from one month to one and a half months
We see to home of customer. (postage not included)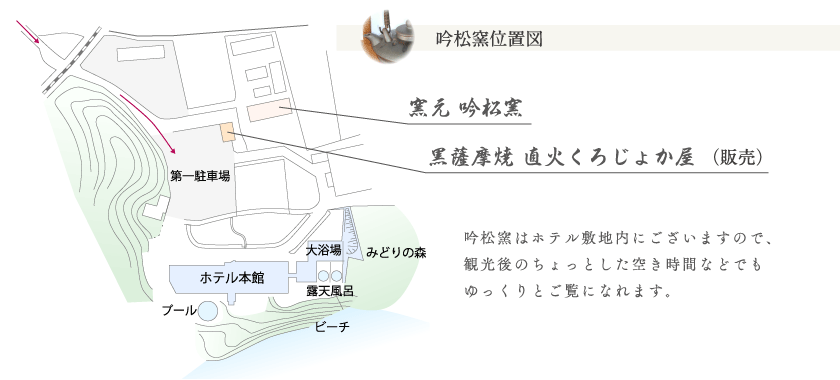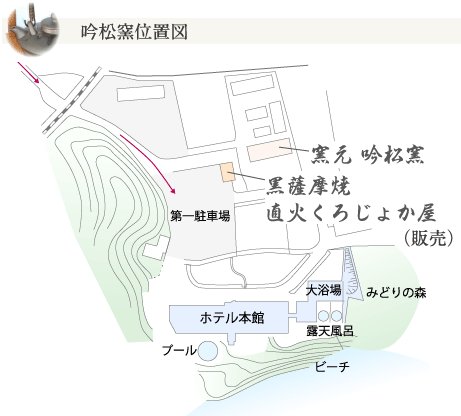 As Ginsyo-gama is in Hotel site,
Even as for the slight spare times after sightseeing
You can look at slowly.