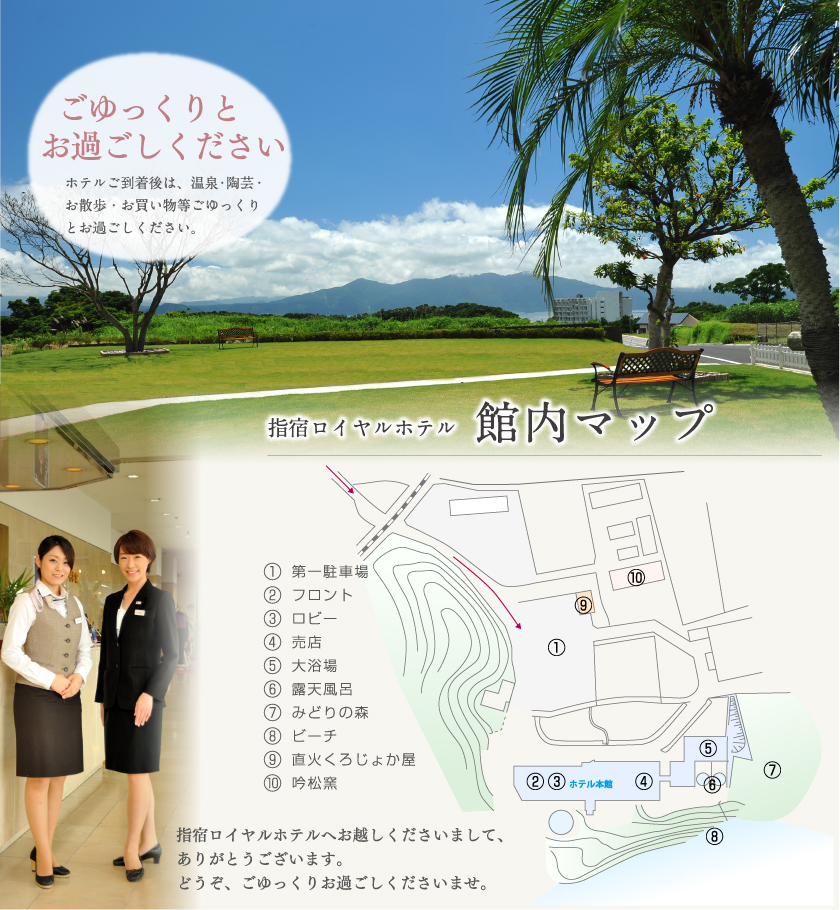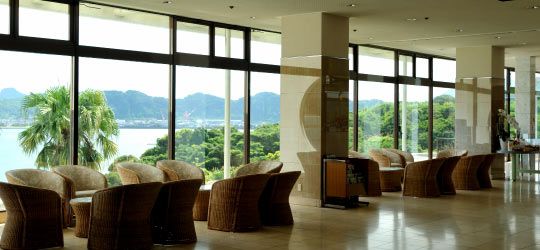 A vast panorama of the Kinko Bay which jumps into eyes as soon as we enter the hotel.
It is the best view only guests can look at in Ibusuki Royal Hotel
Kinko Bay of Osumi Peninsula and Mt. Kaimon-dake of 100 famous mountains in Japan
Even the world heritage, Yaku-shima Island, can be seen. Please enjoy the panorama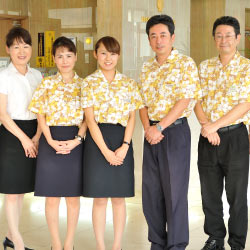 Welcome to our hotel
We front desk staff welcome you



Welcome to our hotel
We restaurant staff welcome you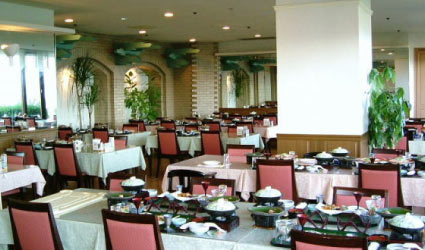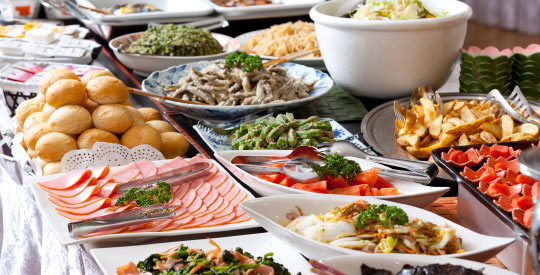 You can enjoy the environment which have absorbed the southern sunshine such as flowers, trees, etc. having breakfast buffet at restaurant for small number of people.
We hope that you will have the meal made of selected local ingredients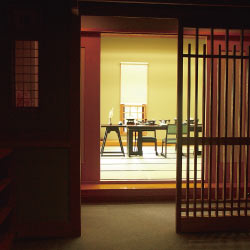 We can deal with various kinds of scenes from small group party to large group one
Up to 100 people, 7 Small Banquet Rooms, 1 Large Banquet Room
Betrothal present type, wedding ceremony directs the scene that is fair, reception, farewell party, girls-only gathering ..., etc ... state in Buddhist memorial service, festival, the sixtieth birthday, seventy years of age, the Age of Joy, the eighty-eighth birthday, class reunion, recreational trip, meeting, society, year-end party, the New Year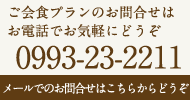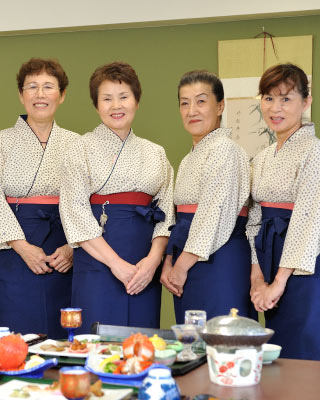 Welcome to our hotel
We banquet room staff welcome you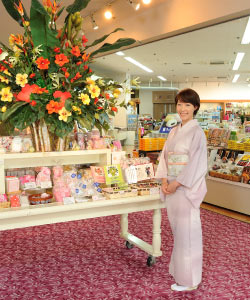 We have various goods, mainly products of Kagoshima and Ibusuki.
We treat an abundant types of local potato shochu.
Pretty miscellaneous goods are good as souvenirs to friends, children, yourself.
In the pottery Ginsyo-gama (annex next to parking lot), it is possible to make handmade black Satsuma Porcelain from 1 kg of clay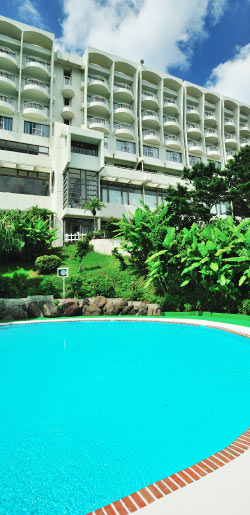 The use of pool is from July 10 to September 10.
Children can also swim in the pool with the size 12m in diameter, 0.8m in depth.
The shore in front of the hotel, the Komoso beach (origin of the name that was spa of wandering Zen priest) are ports which greatly affected the history of Kagoshima, and it is a pleasure to look back toward the history while looking at Kinko Bay.